5 Tips for Choosing the Right Interior Decoration
Introduction
You've just bought your first home and you're looking for an interior decoration firm to help you turn it into your dream home. But with so many options available, how do you choose the right one?
Interior decoration firms offer a wide range of services, from simple design consultations to complete makeovers. So how do you know which one is best for you? Here are 5 tips to help you choose the right firm for your needs:
1. Do your research
2. Ask for recommendations
3. Compare quotes
4. Check out their portfolio
5. Talk to past clients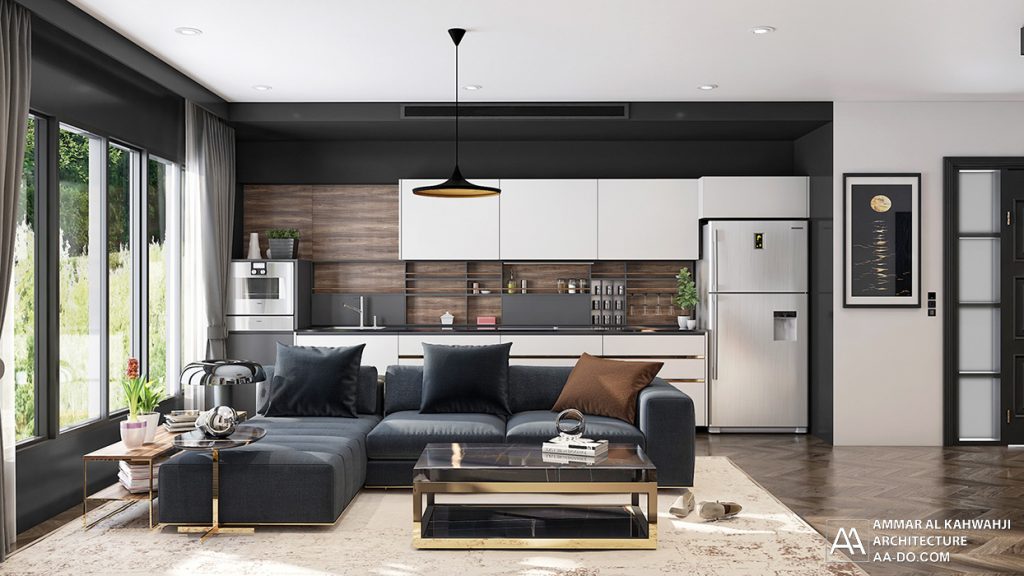 Do Your Research for the Interior Decoration
The first tip is to do your research. This is a big investment, so you want to make sure you're working with a reputable firm that has a good track record.
Take a look at their website and see if their style aligns with what you're looking for. Then, check out online reviews to get a sense of what others have said about their experience working with the firm.
You can also ask for recommendations from friends or family who have had a good experience with an interior decoration firm in the past.
Consider Your Decoration Budget
This is probably the most important factor to consider when choosing a firm. How much are you willing to spend? This will help you narrow down your options and save you a lot of time.
If you have a limited budget, there are still a lot of great firms out there that can work with you. It's just a matter of doing your research and getting quotes from a few different places.
On the other hand, if you have a more flexible budget, you might want to consider going with a bigger firm that has more experience. AMMAR AL KAHWAHJI ARCHITECT will be able to offer you a wider range of services and might be able to get the job done faster.
Know Your Decoration Style
The first step in finding the right interior decoration firm for your home is knowing your style. Do you prefer a modern look? Or are you more drawn to traditional designs? Once you know what you're looking for, you can start narrowing down your options.
Ammar alkahwahji architecture is one of the best decoration firms in Istanbul. They specialize in modern and contemporary designs, so if that's what you're going for, they would be a great option to consider.
Ask for Referrals
If you know anyone who has recently worked with an interior decoration firm, ask for referrals! The best way to find a good firm is through word-of-mouth. Your friends, family, and acquaintances will be able to give you an honest opinion of their experience, and they can also tell you what they liked and didn't like about working with the firm.
When you're asking for referrals, be sure to ask specific questions. For example, you might want to ask how well the firm communicated with them during the project, whether they were able to stay within their budget, and whether they were happy with the final results. Based on the answers you receive, you should be able to get a good idea of which firms are worth considering and which ones you should avoid.
Meet With the Decoration Firm in Person
You might be wondering why meeting in person is so important. After all, you can just schedule a call, right?
Well, first of all, it's important to get a feel for the firm and see if you click with them. After all, you'll be working with them closely on your project, so it's important that you get along!
Secondly, meeting in person allows you to see their portfolio and get a better sense of their style and taste. This is important because you want to make sure that their esthetic aligns with your own.
Lastly, meeting in person gives you the opportunity to ask them any questions that you might have about the project. This way, you can get all the information that you need before making a decision.
Conclusion
So, you've decided that you want to hire an interior decoration firm to help you decorate your home. That's great! But now you have to choose the right firm for the job.
Here are a few tips to help you make the right choice:
1. Do your research. Make sure you know what you want before you start looking for a firm.
2. Get recommendations from friends and family. If someone you know has used a decoration firm and been happy with the results, that's a good place to start.
3. Read reviews. Once you've narrowed down your choices, read reviews of the firms you're considering to see what other people have to say about their work.
4. Ask for samples. Once you've narrowed down your choices even further, ask each of the firms for samples of their work so you can see for yourself what they're capable of.
5. Get a contract. Once you've decided on a firm, make sure you get everything in writing before they start work on your home. That way, there won't be any surprises down the road.