Designing an Irresistibly Appealing and Magical Restaurant Interior Space
Introduction
You're probably familiar with the adage "You can't judge a book by its cover." The same is true for restaurants. Just because a restaurant looks great from the outside, doesn't mean the food and service are up to par.
But that's not to say that exterior design isn't important. A well-designed restaurant interior space can be the difference between a casual dine-in and a memorable experience.
So, what goes into designing an irresistibly appealing restaurant interior space? Below are some tips to get you started.
Why Restaurant Interior Design Is Important
Think about it: when was the last time you walked into a restaurant and didn't like the way it looked? Chances are, you didn't walk in at all. Interior design is one of the most important things you should consider when you are planning to get into this business. After all, a well-designed restaurant will attract you to try it for the first time then the quality of the food and the services will let you decide whether to visit this restaurant again or not.
But what does a good restaurant interior look like? That's a difficult question to answer because it depends on what kind of restaurant you are planning to open. A fast food restaurant interior, for example, is going to be different than a fast food ones. However, there are some general principles that you should always keep in mind.
Your interior should be inviting, so make sure it's stylish but not too flashy. It should also be comfortable, so people feel relaxed and at ease when they're dining in your establishment. And finally, make sure the space is functional; after all, you need to make sure your kitchen staff has enough room to work!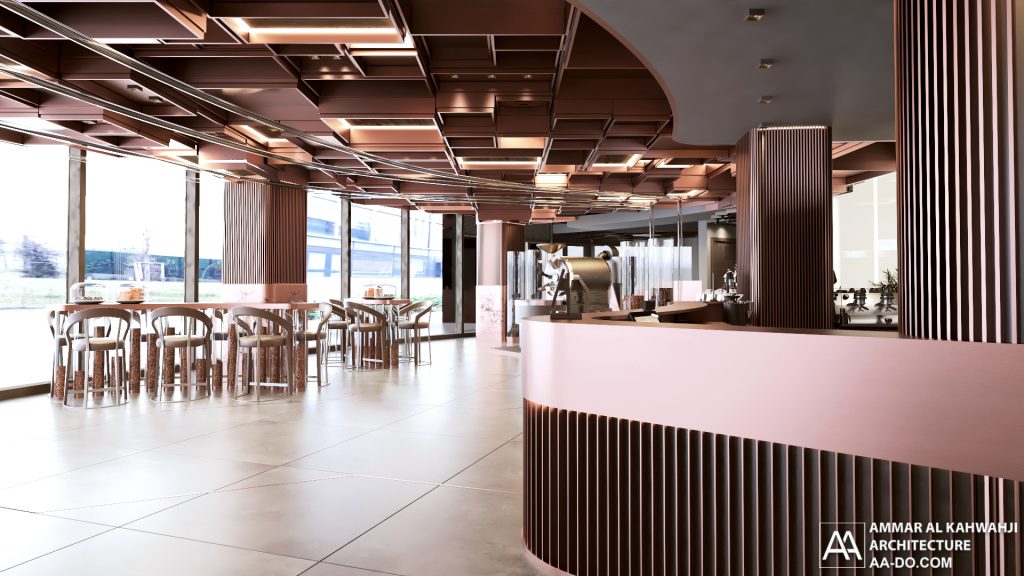 Steps for Planning the Perfect Restaurant Interior
Now that you understand the basics, it's time for the fun part: designing your restaurant interior! But before you start slapping paint on the walls and picking out furniture, there are a few steps you need to take:
1. Decide on a Theme
A good starting point is to decide on a theme for your restaurant. This will help you decide on the style of your interior, as well as what kind of furniture and decor you'll need.
2. Create a Mood Board
Once you've decided on a theme, create a mood board to get a better idea of the look and feel you want your restaurant to have. This can include images of restaurants that inspire you, as well as sketches or fabric swatches for elements like curtains or upholstery.
3. Plan Your Space
Once you have a clear idea of the look and feel you want, it's time to start planning your space. This includes measuring the room and drawing up a floor plan so you know exactly how much space you have to work with.
Choose the Right Style for Your Brand
When it comes to designing your restaurant's interior space, it's important to choose a style that reflects your brand. This will help create a cohesive look and feel for your restaurant, as well as attract your target audience.
So, how do you go about choosing the right style for your brand? It all starts with understanding who your target audience is. Once you know this, you can begin to explore the different design styles that would be most appealing to them.
For example, if you're planning to open a fast food restaurant, you'll want to go with a more minimalistic style that's simple and easy to navigate. But if you're planning to open a more upscale restaurant, you'll want to explore more luxurious design styles that will make your guests feel like they're truly dining out.
Tips to Maximize Seating Space
One way to make the most of your seating space is by using banquettes. Banquettes are long, upholstered benches that are placed against a wall. They are a great way to add extra seating without taking up too much space.
Another tip is to use tables that can be pushed together. This way, you can have larger groups without having to sacrifice seating for smaller parties.
And last but not least, don't forget about bar seating! Bar seating is a great way to add extra seating without compromising on floor space.
Incorporate Lighting and Color
Lighting and color are two very important aspects of restaurant interior design, and they can really make or break a space.
For example, if you're going for a cozy, intimate vibe in your restaurant, then you'll want to use warm lighting and rich, earthy colors. But if you're going for a more modern, sleek feel, then you'll want to use bright, white light and cool, clean colors.
And of course, there are endless possibilities in between. The important thing is to think about the overall vibe you're going for in your restaurant, and then choose lighting and colors that will complement that.
Make It Comfortable and Inviting
Your restaurant's interior should be comfortable and inviting, so that diners feel relaxed and at ease. The layout, furnishings, and decor should all contribute to this feeling.
Your restaurant's interior should also be cohesive, so that each element complements the others. For example, if you have a rustic-themed restaurant, your decor and furnishings should reflect this theme.
In addition, your restaurant's interior should be functional, so that it can accommodate the needs of your staff and diners. For example, the kitchen should be designed in a way that allows your staff to work efficiently, and the dining area should be designed in a way that allows diners to move around easily.
Conclusion
When it comes to restaurant interior design, there are a few things that you should keep in mind in order to create an interior space that is both visually appealing and inviting. By following these tips, you can create an interior design that will help to attract new customers and keep them coming back for more.