Development Of Early Christian Architecture
The development of early Christian architecture is a fascinating journey that spans several centuries, starting in the 2nd century CE and continuing through the 5th and 6th centuries. It evolved within the context of the early Christian community and was significantly influenced by the architectural traditions of the Roman Empire, as well as the distinctive needs and beliefs of the emerging Christian faith.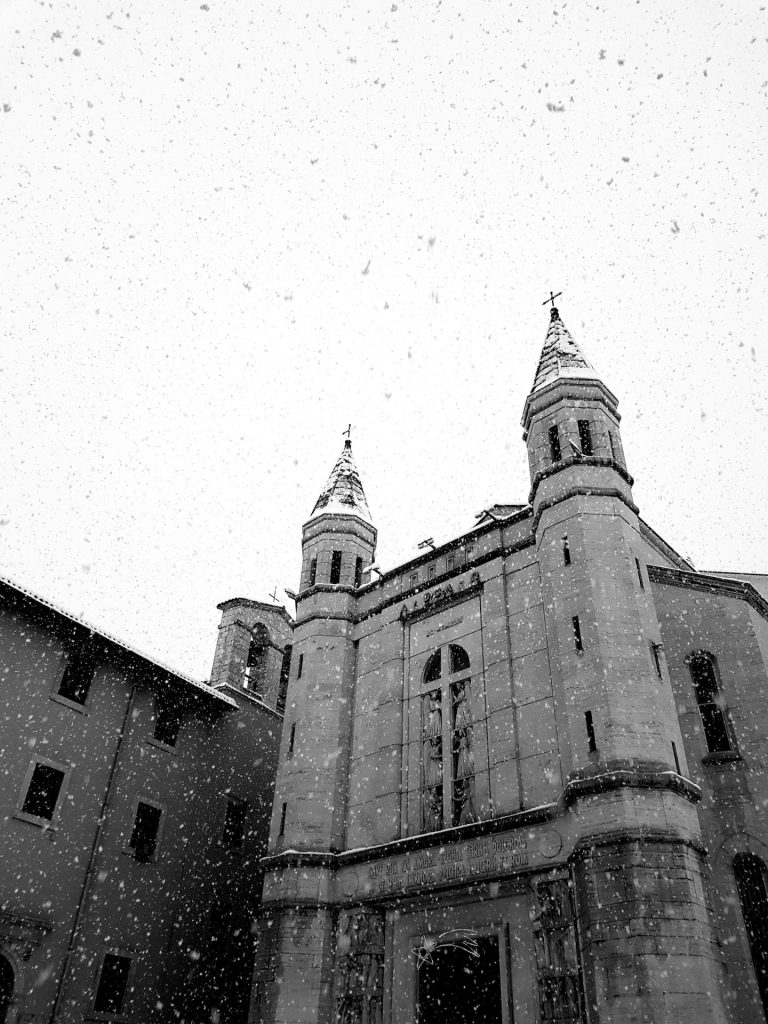 House Churches (2nd-3rd Century):
Early Christian gatherings initially took place in private homes, where small Christian communities would meet for worship.
House churches often featured simple, unassuming spaces, sometimes with rooms for communal meals and baptismal rites.

Basilicas (4th Century):
The basilica emerged as the primary architectural form for Christian worship in the 4th century.
Basilicas were typically rectangular buildings with a central nave and side aisles, often leading to a semicircular apse at one end.
Features like colonnades, clerestory windows, and simple decorative elements were incorporated.

Central-Plan Churches (4th-5th Century):
Some early Christian churches, such as the Mausoleum of Santa Costanza in Rome, began to adopt central-plan layouts.
Central-plan churches were typically circular or polygonal in shape and emphasized a central focal point, often with a dome or cupola.

Baptisteries (4th-5th Century):
Separate buildings known as baptisteries were constructed for the sacrament of baptism, which played a central role in the early Christian church.
Baptisteries often featured octagonal or circular plans and domed roofs.
Catacombs and Funerary Art (2nd-5th Century):
Early Christian burial sites, such as the catacombs in Rome, displayed unique frescoes, inscriptions, and symbols related to Christian beliefs.
These underground burial chambers featured passages and small chapels for commemorating the dead.

Basilica of San Clemente (Rome):
The Basilica of San Clemente is a notable example of an early Christian church with a multilayered history, featuring a 4th-century basilica built over an earlier structure and later modifications.

Ravenna (5th-6th Century):
The city of Ravenna in Italy became a center of early Christian and Byzantine art and architecture.
Several iconic structures, including the Basilica of San Vitale and the Mausoleum of Galla Placidia, showcase intricate mosaics and Byzantine influences.

Early Christian Symbols and Iconography:
Early Christian architecture incorporated various symbols and Christian iconography, such as the chi-rho symbol, the fish, the Good Shepherd, and scenes from the Old and New Testaments.

Transition to Byzantine Architecture:
As the Christian Church evolved and the Roman Empire underwent transformations, early Christian architecture gradually transitioned into Byzantine architecture, which had a significant influence on the architecture of later Christian traditions.

The development of early Christian architecture was intertwined with the growth and acceptance of Christianity as a major religion in the Roman Empire. It reflected both the spiritual and practical needs of the Christian community, while also preserving elements of Roman architectural heritage. This period laid the foundation for the evolution of church architecture in the following centuries, leading to various architectural styles and traditions within the Christian world.