Seljuk Architectural Style And Building Traditions
Seljuk architecture refers to the architectural style and building traditions associated with the Seljuk Empire, a Turkic dynasty that ruled a vast territory in the Middle East and Anatolia (modern-day Turkey) from the 11th to the 13th century. Seljuk architecture is notable for its unique blend of Central Asian, Islamic, and Persian influences, resulting in distinctive features and structures.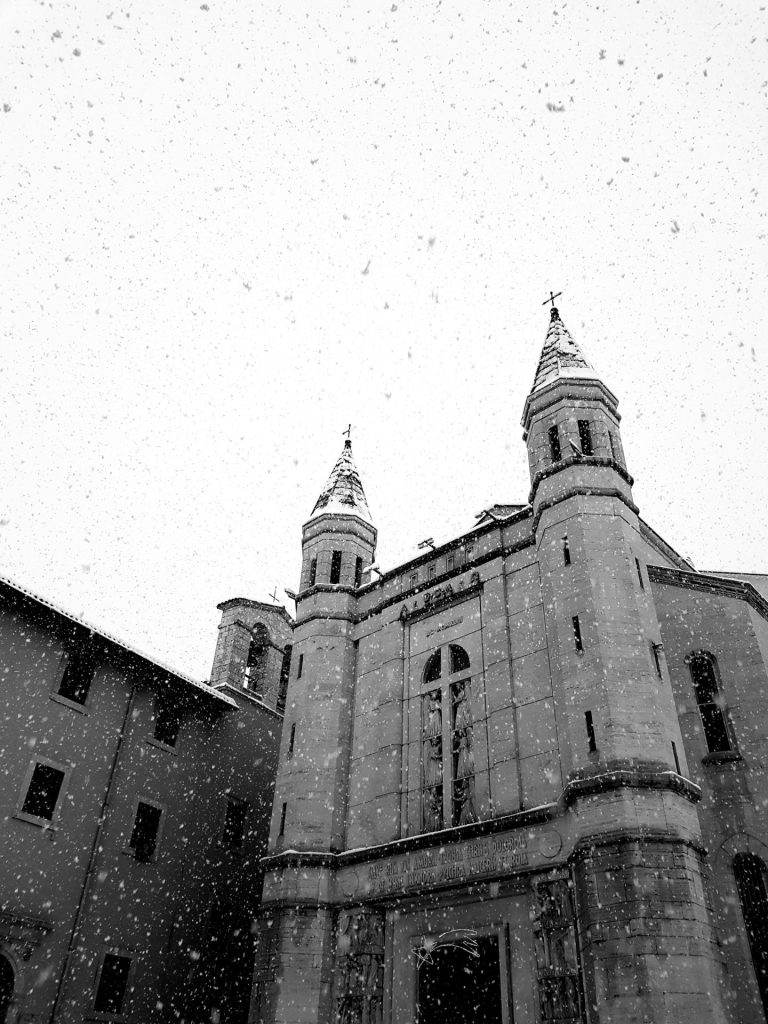 Use of Geometric and Floral Motifs:
Seljuk architecture featured intricate geometric and floral patterns in decoration, often in the form of tilework, stucco, and brickwork. These patterns adorned the exteriors and interiors of buildings.

Portal Design:
Seljuk architecture is known for its elaborately decorated portals and doorways, with carved stonework and inscriptions.

Iwans and Porticoes:
Many Seljuk buildings included iwans (vaulted halls) and porticoes that provided shaded areas for gatherings and worship.
Minarets:
Seljuk minarets typically featured a square or octagonal base and became increasingly tall and slender in later periods.

Caravanserais:
The Seljuks were responsible for the construction of numerous caravanserais along trade routes. These buildings provided lodging, food, and protection for travelers and their animals.

Mosques and Madrasas:
Seljuk mosques and madrasas (Islamic schools) were often characterized by their central domed spaces and sophisticated ornamentation. An example is the Great Mosque of Isfahan.

Domes and Vaulted Ceilings:
The Seljuks made extensive use of domes and vaulted ceilings, reflecting both engineering and architectural innovations.

Mausoleums and Turbes:
The Seljuks constructed mausoleums and turbes (tombs) with ornate decoration, often housing the tombs of important figures, such as rulers or scholars.

Minbar and Mihrab:
Mosques from this era featured finely crafted minbars (pulpits) and mihrabs (prayer niches) that displayed intricate designs and calligraphy.

Regional Variations:
Seljuk architecture exhibited regional variations, with distinct styles found in different parts of the Seljuk Empire, such as Anatolia and Persia.
Notable examples of Seljuk architecture include:
The Great Mosque of Isfahan in Iran, known for its massive portal and intricate tilework.
The Alaeddin Mosque in Konya, Turkey, which is one of the oldest and most significant Seljuk mosques.
The Sultanhani Caravanserai in Turkey, a well-preserved example of Seljuk caravanserais.
The Nizamiye Observatory in Iran, featuring an early observatory dome and influential in the development of Islamic astronomy.
The Tomb of Rumi (Mevlana Mausoleum) in Konya, the final resting place of the famous poet and mystic Jalaluddin Rumi.
Seljuk architecture left a lasting impact on the region, influencing subsequent architectural styles and traditions. It reflected the artistic and intellectual achievements of the Seljuk period, blending various cultural elements and creating a rich architectural heritage.