Energy Efficient Doors
Energy-efficient doors are designed to minimize heat transfer, reduce air leakage, and help maintain comfortable indoor temperatures, ultimately leading to energy savings. When selecting energy-efficient doors for your home or building, consider the following key features and factors: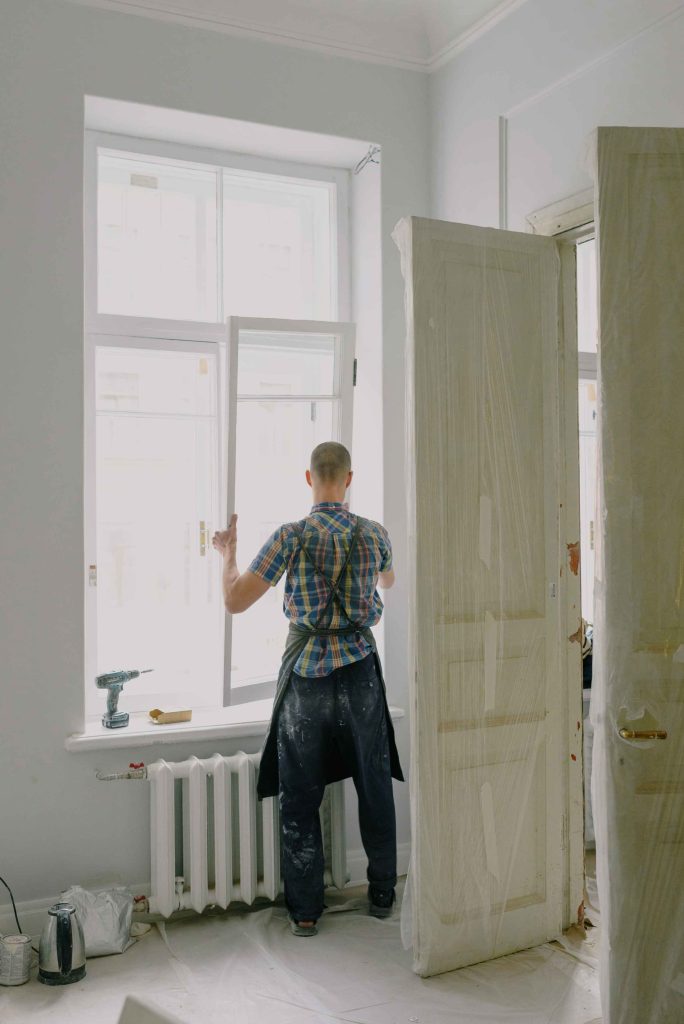 Insulation: Look for doors with excellent insulation properties. Insulated doors have a solid core that provides better thermal resistance, helping to keep indoor temperatures stable. Common materials include foam core, polyurethane, and honeycomb cores.
Weatherstripping: Effective weatherstripping around the door frame and threshold helps prevent drafts and air leakage. Quality weatherstripping materials include rubber, vinyl, or magnetic seals that create a tight seal when the door is closed.
Low-E Glass: If the door has glass panels, choose Low-E (low-emissivity) glass. Low-E glass has a special coating that reflects heat, helping to maintain indoor temperatures. It also reduces the fading of interior furnishings due to UV rays.
Multi-Point Locking System: A multi-point locking system ensures that the door closes tightly at multiple points along the frame, enhancing security and minimizing air infiltration.
Energy Star Certification: Look for doors that are Energy Star certified. This certification indicates that the door has met or exceeded energy efficiency standards, helping you save on heating and cooling costs.
U-Factor and Solar Heat Gain Coefficient (SHGC): Check the U-factor and SHGC ratings of the door. A lower U-factor indicates better insulation, while a lower SHGC value reflects less heat gain through the glass. Choose doors with ratings appropriate for your climate.
Frame Material: The frame material also affects energy efficiency. Options include fiberglass, wood, steel, and composite materials. Each has its advantages, so consider factors like durability and maintenance requirements.
Threshold Design: Select a threshold design that minimizes air leakage. Some doors have adjustable thresholds that can be raised or lowered to create a better seal.
Durable Seals: Ensure that the seals around the door panel, including the bottom sweep, are durable and designed to last.
Proper Installation: Even the most energy-efficient door won't perform optimally if it's not installed correctly. Professional installation ensures that the door is correctly aligned, sealed, and weatherstripped.
Size and Style: Choose the door size and style that fit your specific needs and preferences. You can find energy-efficient doors in a wide range of designs to match your home's aesthetics.
Local Climate Considerations: Take into account your local climate when selecting an energy-efficient door. Doors that perform well in cold climates may have different features than those for hot or mixed climates.
Warranty: Review the manufacturer's warranty to understand the coverage for energy performance, defects, and wear and tear.
By choosing an energy-efficient door, you can reduce your home's heating and cooling costs, increase indoor comfort, and contribute to environmental sustainability. Consult with a door specialist or supplier to find the best energy-efficient door options that suit your specific needs and climate.