Types of Steel Structures
Steel is a versatile construction material, and various types of steel structures are used in different applications to meet specific design and functional requirements. Some common types of steel structures include: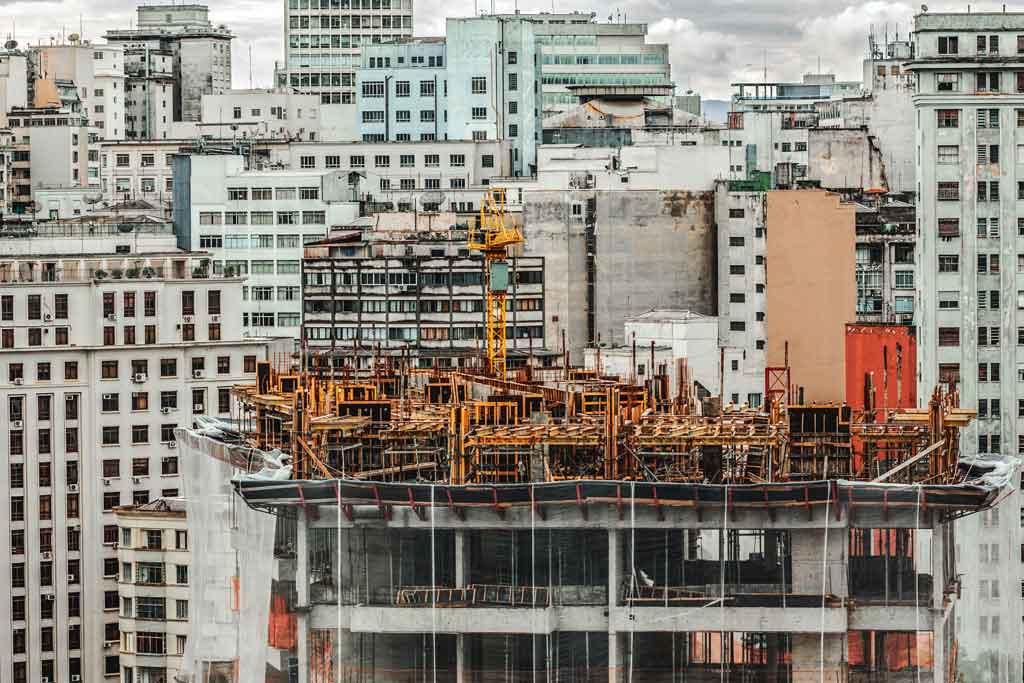 Multi-Story Buildings: These are typically commercial or residential buildings with multiple floors. Steel's strength and ability to support tall structures make it an ideal choice for high-rise buildings, such as skyscrapers and apartment complexes.
Industrial Buildings: Steel is commonly used in industrial facilities, including factories, warehouses, and manufacturing plants. Steel structures can provide large, open interior spaces for machinery, storage, and production areas.
Bridges: Steel is widely used in bridge construction due to its high strength and durability. Various types of steel bridges include beam bridges, truss bridges, arch bridges, cable-stayed bridges, and suspension bridges.
Agricultural Buildings: Steel structures are employed in agricultural settings, such as barns, storage sheds, and livestock shelters. The durability of steel is well-suited for protecting agricultural equipment and housing animals.
Commercial Buildings: Steel-framed commercial buildings are popular for their adaptability, allowing for flexible interior layouts. These can include office buildings, retail centers, and shopping malls.
Aircraft Hangars: The clear-span capabilities of steel structures make them suitable for aircraft hangars, which need to accommodate large aircraft with minimal interior columns.
Sports and Recreation Facilities: Steel is used to construct sports venues, stadiums, gymnasiums, and indoor arenas. The open design of steel structures allows for unobstructed views and flexible seating arrangements.
Residential Homes: Steel-framed houses are becoming more common due to their strength and durability. These homes can be designed in a wide range of architectural styles.
Specialized Structures: Steel is used in specialized applications, such as water tanks, communication towers, and observatories. These structures often require the high strength and load-bearing capacity of steel.
Railway and Transportation Structures: Steel is used in the construction of railway stations, transit terminals, and transportation infrastructure. It provides the necessary strength to support heavy loads and maintain safety.
Offshore and Marine Structures: Steel is used to build offshore platforms, oil rigs, and marine structures due to its corrosion resistance and durability in harsh marine environments.
Cranes and Industrial Equipment: Steel structures are used in the construction of cranes, conveyors, and other industrial equipment. The high strength of steel ensures the equipment can handle heavy loads.
Educational Institutions: Steel-framed buildings are used for schools and universities, often accommodating a large number of students and faculty members with open, flexible spaces.
Cultural and Religious Buildings: Steel is used in the construction of churches, temples, and cultural centers, providing the structural integrity necessary for large, open gathering spaces.
Data Centers: Steel structures are used to house data centers, which require secure and robust buildings to protect sensitive electronic equipment and data.
Each type of steel structure is designed to meet specific functional and aesthetic requirements while leveraging the strength and flexibility of steel as a construction material. The choice of structure depends on the intended use, location, design considerations, and budget constraints.